By Werner Willis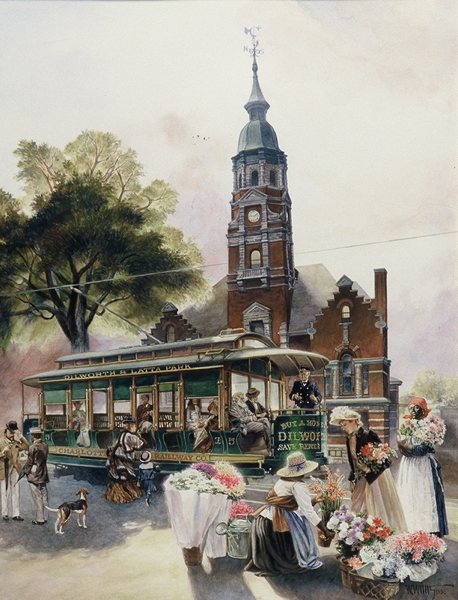 SN Paper Lithograph Edition Of 800 size 20 3/4″ X 26 3/4″
Open Paper size 5 1/2″ X 7″
On Schedule
Charlotte, North Carolina
Charlotte's old City Hall building, designed by architect Gotfried Norrman, stood at 132 North Tryon Street until the mid 1920's. The town clock, located in the steeple and noted for its reliability, signaled the departure of Charlotte's first electric streetcar on May 29, 1891. Crowds gathered to marvel at this miracle of electricity as it rumbled from the Square at the intersection of Trade and Tryon Streets. With sparks flying and wheels grinding, it headed with its passengers for the brand new suburb of Dilworth.
In 1890, Edward Dilworth Latta bought the existing horse drawn streetcar business, extended the line to his new development of Dilworth, and hired the Edison Electric Company to install power lines for an electric streetcar system. An ad campaign introduced the enticing slogan "buy a home in Dilworth with the rent money." The slogan was very effective in luring people away from Charlotte's uptown. Until that time, living outside the city limits was considered unfashionable. The streetcar made it possible for residents to enjoy country life without giving up the benefits of the city.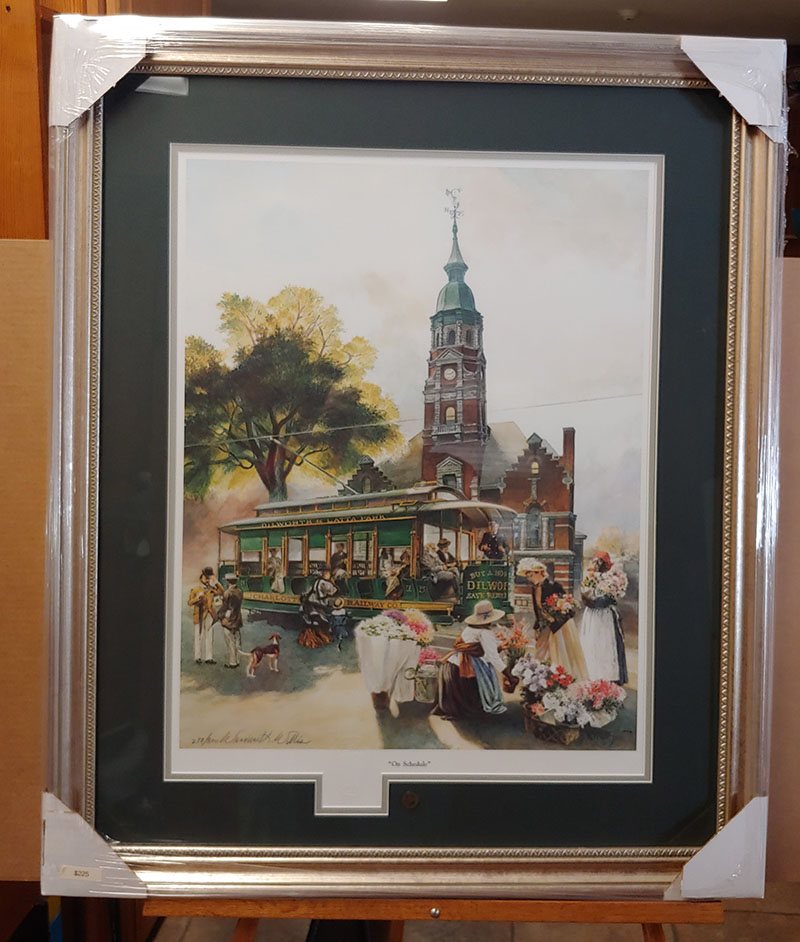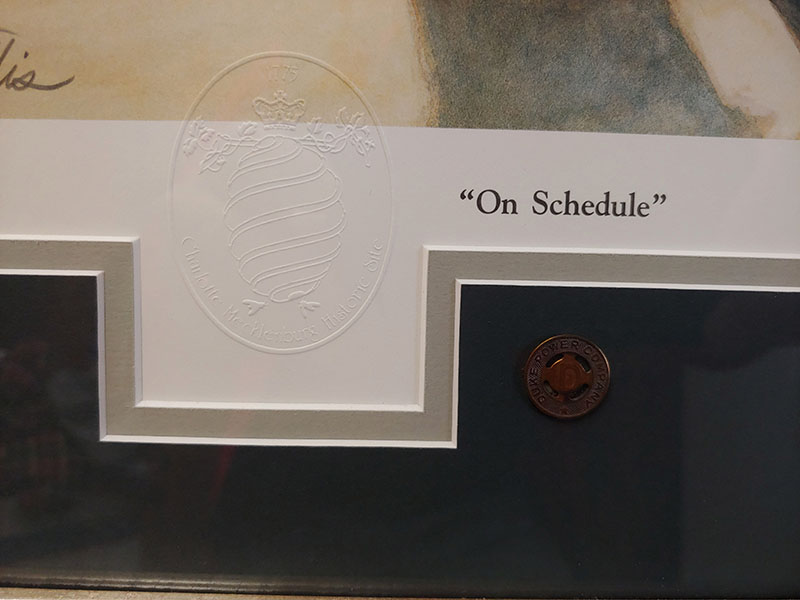 SN Lithograph Framed with Token.
Frame size 30″ X 36 1/2″
Price $245
Must be picked up at the gallery. Call 704-838-6153