By Werner Willis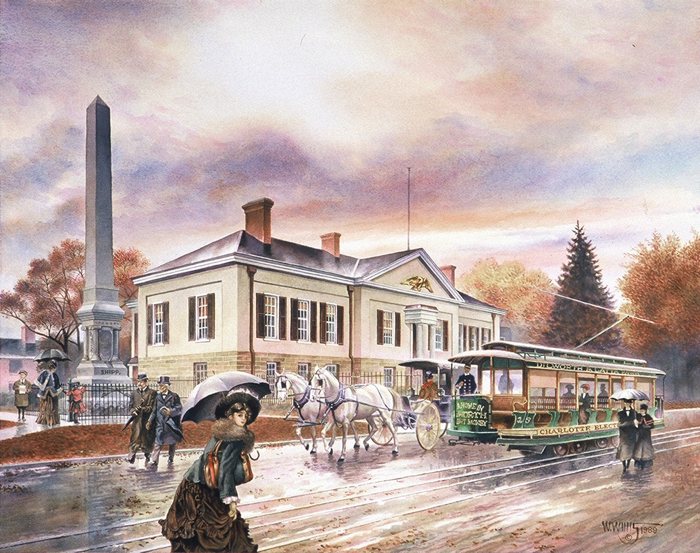 SN Paper Lithograph Edition of 400 size 23 1/4″ X 18 1/2″
Open Edition Paper size 11″ X 9″
Mint Condition
Autumn
The first gold rush took place in North Carolina, not in California. It all started with the discovery of a large nugget by young Conrad Reed in 1799. Soon North Carolina became the nation's gold producer. Almost one hundred mines were opened within a twenty-mile radius of Charlotte.
In 1835, President Andrew Jackson and Chairman of the Committee for Ways and Means, James K. Polk, who had strong ties to Mecklenburg, influenced a hesitant Congress to award Charlotte a branch of the United States Mint. It opened in 1837 on what is now the corner of West Trade Street and Mint Street.
The first coins minted here were | $5 gold pieces, known as "Half Eagles" bearing a "c" mintmark for Charlotte, and are highly valued by collectors. Between 1838 and 1861, over five million in coinage was minted in Charlotte.